Why Xero is our platform of choice
The Bookkeeping Collective loves what Xero can do for your business
Xero is the go-to accounting software package for Small to Medium Enterprises businesses across Australia, thanks to its time-saving tools, cloud integration ability and capacity to connect with apps and add-ons that make business better.
The software transforms how you do business because it's flexible and easy to use. From Day 1, you'll be working faster and with greater financial clarity.
Xero saves time for our business and yours
As bookkeepers, we appreciate how Xero automates basic functions and makes it possible for us to complete tasks quickly and easily. This reduction in manual entry is how we keep costs low and fixed for our clients.
Xero allows us to work with clients seamlessly on one set of accounts with real-time access to up-to-date financial data.
Work more efficiently
Scaling is simpler with Xero
With the extra efficiencies Xero creates, you're free to take your business to the next level. We've seen many businesses increase their profits and expand their influence after making the switch.
Add-ons that add value
Your Xero subscription gives you access to a host of add-ons designed to help you grow your business. When you sign up with The Bookkeeping Collective, you sign up for our Xero + Receipt Bank package – our go-to add-on that streamlines the paperwork collection process and integrates directly with Xero.
Run your business from anywhere
Perhaps the greatest thing about Xero is that it's all online. You can use it wherever you have an internet connection. There's no complex, costly installation process, and back-ups and updates happen automatically. With the Xero mobile app, you can keep essentials like invoicing and payroll in the palm of your hand.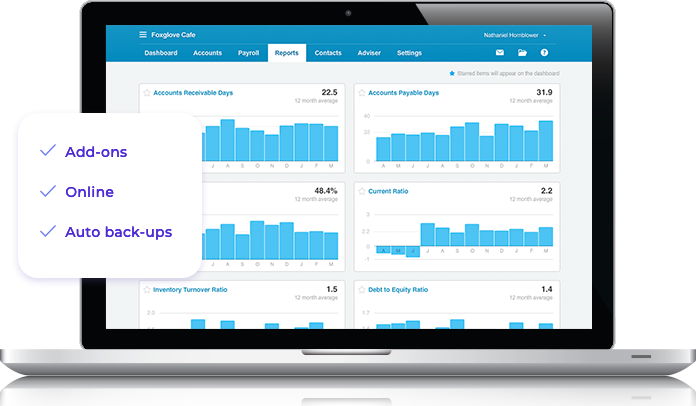 Integrated bookkeeping for
today's business owner
A safe pair of hands
Know your data is secure
Not only does Xero back up your data automatically, it guards it with complex layers of security including industry-standard data encryption and secure data centres. In addition, Xero offers the added layer of two-step authentication for your peace of mind.
Our Gold Partner status means you're in good hands
Xero's partner system is intended to recognise firms like ours who have grown with Xero and have the ability to help other businesses get more out of Xero. We're proud to be a preferred partner of Xero, and our gold status means you can rest assured that your financials are being taken care of by an experienced team.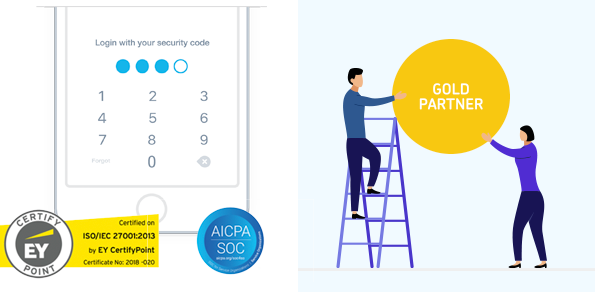 Setting you up on Xero
Build a solid foundation
Whether you're a new business or you're currently using another platform, switching to Xero is simple and straightforward. As experienced Xero operators, we're perfectly positioned to help you get started and handle your bookkeeping from then on.
Establishing your Xero file includes:
Creating financial reports to suit your business
Making your live bank feeds interact with Xero (so they're visible in real time)
Setting up your Sales Invoice process and templates
Setting up your paperless filing system
Setting up payroll as per your employees and reporting requirements
Developing and implementing financial processes around your data
Uploading budgets for comparison reporting
Overseeing the conversion process if switching from another type of software.
Training you in Xero
As a business owner, we understand that you'll need to know how to access your key financial information in Xero. Depending on how involved you want to be in your bookkeeping, we can train you on all aspects of Xero or just a few.
The Bookkeeping Collective is a full-service bookkeeping firm, which means we can do as much or as little as you're comfortable with.