How we work with clients
Engaging The Bookkeeping Collective starts with a simple phone call and results in complete business clarity
1. Phone consultation
When you partner with us for your bookkeeping, the relationship begins with a phone call where one of our bookkeeping experts will ask you a series of questions about your business. This is how we get a feel for your requirements and tailor a solution to suit.
2. Detailed proposal
From there, we create a complete proposal that includes an overview of your package, your recommended Xero plan + add-ons, troubleshooting and an agreed-upon fixed fee than can be structured with a payment plan to suit your cash flow needs.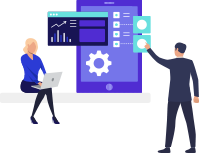 3. Set-up & training
Once you've accepted our proposal, the process for establishing and maintaining your books can begin. All Bookkeeping Collective plans are flexible to accommodate your evolving business requirements.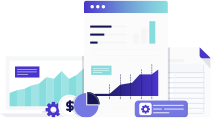 4. Ongoing service
We manage your books on a weekly basis based on your tailored requirements. The complete bookkeeping service we offer is fixed price, so you know what to expect and how to budget each month.
For a tailored solution that's just
right for your business